October 27, 2024
Springfield College: Springfield, MA
Compete at the Battle by the Bay open to boys graduating, 2024,2025, 2026, 2027 and 2028 If you are looking to compete at the college level, the Battle by the Bay offers a unique opportunity to put your skills in front of college coaches while being coached by some of the best lacrosse coaches in the country.
All teams at the showcase are coached by NCAA Division I, II and III college coaches. Next Level Video will be on site filming every game.
Each player attending will participates in three 50 minute games over the course of the day, providing college coaches with an ideal opportunity to watch each player thoroughly. The Battle by the Bay is open to all participants and is only restricted by age.
Battle By The Bay Includes:
Fall recruiting showcase before the College admission process begins
Top college coaches
Premier athletic facilities (Field Turf Stadium)
Convenient location
Open to current Freshmen, sophomores, juniors and seniors
Affordable pricing for players to showcase their talents
3 (50 minute) games (10 versus 10)
Certified Athletic trainers on site
20th year of the Battle By The Bay!!
Facility: Springfield College - Springfield, MA
Entry Fee Individuals: $200
Team fee: $1500
Check in time: 8:00am
Please register early as we will fill up quickly!
There are no refunds 1 week prior to the event. A $100 fee is applied for administrative cost prior to this date.
If you are attending the Battle By The Bay please let the colleges that you are interested in attending know to come watch you play!!!
Battle by the Bay is limited to student-athletes
We limit the number of student Athletes to 160. There are 20 players on a team so everyone gets seen by the 40+ college coaches in attendance!
Colleges and Universities that are currently attending, more to come as they committ

Amherst

Bentley University

Bridgton Acaademy

Bowdoin College

Connecticut College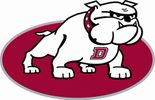 Dean College

Emmanuel College

Endicott College

Gordon College

University of Hartford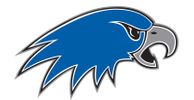 Hartwick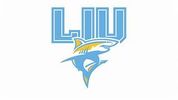 Long Island University

Umass-Lowell
Manhattanville College

MIT

Mitchell College

Nazareth Golden

University of New England

Nichols College

Plymouth State

Quinnipiac

Rensselaer

Roger Williams

Sacred Heart University

Saint Anselm

Skidmore College

Springfield College

Trinity Bantams

Tufts University

United States Merchant Marine Academy

Wesleyan University

Western New England University

Wheaton College

Yale University