Elite Shooting Combine
This 1-day combine features 1 on 1 shooters evaluation and recruiting along with college recruiting/admissions planning and preparation work.
The Elite shooting Combine offers a competitive and comprehensive recruiting showcase focusing exclusively on the attack.midfield position. This unique, invitational program allows 1 on 1 exposure for shooter and NCAA Division I II and III college coaches. Our goal is to better prepare shooters for the college lacrosse recruiting process.
Assistant Men's Lacrosse Coach at Endicott College Kevin Dean, and Harvard University Assistant Lars Keil have teamed up to create a unique lacrosse combine that incorporates player shooting, recruiting and admissions planning into one comprehensive program to help you improve your overall game and recruiting opportunities.
Curriculum
The shooting Combine offers a comprehensive program that covers all aspects of the attack/midfield position through both instruction and evaluation. Each player will be coached and evaluated by a top tier staff of college coaches and the curriculum includes:
Shooter skill sessions and evaluation
Admissions/recruiting Planning Seminar
NCAA Recruiting Seminar D-I D-2 and D-3 Coaching and Player Workshops
College Coaches attending NCAA Division II and III
Schedule
11:30-12:30 Registration
12:30 - 1:15 - Intro / Presentation on being a college goalie and shooter
1:15 - 1:45 - Goalie Warm ups
1:45 - 3:45 - Rotations
3:45 - 4:00 - King of the hill
4:00 - Wrap up
Camp Fee
The camp fee for Elite Shooting Combine is $200
This includes:
Combine evaluation and recruiting opportunities with a top tier staff of Division II and III Coaches
1 on 1 evaluation and coaching relating to all aspects of play
Tons of shots on goalies at the combine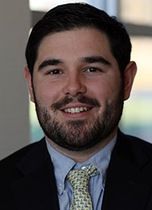 Director
Kevin Dean:
Coach Dean is currently in his third season as an assistant coach for the Endicott College men's lacrosse program in 2019-20. He serves as the offensive coordinator for the Gulls. Prior to his arrival at Endicott, Dean served as an assistant coach at Williams College. Coach Dean is well respected in all lacrosse circles and is known for his ability to get players to the next level with his coaching techniques and style.
Dean also competed as a student-athlete in lacrosse all four years at Springfield College at attack. Meanwhile, during all four years of his playing career at Springfield, the Pride won the NEWMAC Championship while competing in four NCAA Division III Championship Tournaments.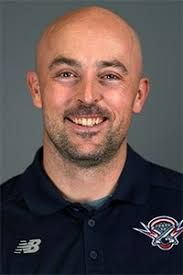 Director
Lars Keil:
Coach Keil enters his second season with the men's lacrosse program at Harvard University and second season with the Boston Cannons. He joined the Crimson after spending time at Brown, Endicott, Bates and the women's teams at Duke and Bentley. In the 2016 season at Brown, Keil helped lead the Bears to the NCAA Men's Lacrosse Tournament semifinals. Helping lead a top-10 Division III team at Endicott, Keil guided the Gulls to four NCAA Tournament appearances. His journey featured a stint as head coach at Pfieffer, where he led a top-10 ranked program to its best record in the program's 30-year history. A 2005 graduate of Springfield, Keil was a three-year letterwinner on the Pride's men's lacrosse team.
Each player should bring their own equipment (Stick, helmet, gloves, chest and cleats). ShooterCombine pinnies will be provided for all players day of the event. There will be a trainer on site if you have any medical questions or concerns.