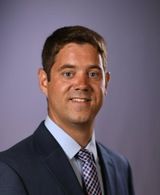 Michael Sciamanna
Elite 100 Director
Michael Sciamanna was hired to lead the Saint Anselm men's lacrosse program July 28, 2015.
Sciamanna arrived on the Hilltop following eight years as an assistant coach with the Endicott College men's lacrosse program. Sciamanna helped guide the Gulls to a 121-44 (.733) overall record that included five 15-win seasons during his tenure.
While at Endicott, Sciamanna served as the offensive, ride and clear coordinator, in addition to being responsible for scouting opponents, planning practices, recruiting, community outreach and community service.
During Sciamanna's tenure, the Gulls were nationally ranked in each of the eight years, captured three Commonwealth Coast Conference titles (2010, 2011, 2015) and made four NCAA Tournament appearances (2010, 2011, 2014, 2015). Sciamanna's offense was ranked in the top-10 in the country in goals scored in 2011, 2014 and 2015, in addition to producing seven of the program's top-10 single-game goal outputs.
Sciamanna played his college lacrosse at the Division I level for three years. Sciamanna began his career at Wagner College, where he started all but one game in two seasons. He led the Seahawks in scoring in both 2004 and 2005 and set the program's single-season assist record in '05. Sciamanna then transferred to the University of Massachusetts for the 2006 campaign and was part of a run to the National Championship game and UMass' first team to make the Final Four in school history.
Sciamanna earned his Bachelor's degree in Communication from UMass in 2008 and then received his Master's Degree in Athletic Administration from Endicott in 2010.