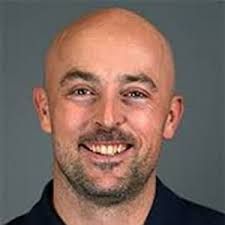 Lars Keil
Elite 100 Director of Operations / Harvard Lacrosse Director of Lacrosse Operations
Lars Keil returns for his second season as the operations coordinator at Harvard.
Keil enters his second season with the men's lacrosse program, previously serving in a similar role a year ago. He joined the Crimson after spending time at Brown, Endicott, Bates and the women's teams at Duke and Bentley. In the 2016 season at Brown, Keil helped lead the Bears to the NCAA Men's Lacrosse Tournament semifinals. Helping lead a top-10 Division III team at Endicott, Keil guided the Gulls to four NCAA Tournament appearances. His journey featured a stint as head coach at Pfieffer, where he led a top-10 ranked program to its best record in the program's 30-year history.
A 2005 graduate of Springfield, Keil was a three-year letterwinner on the Pride's men's lacrosse team. He later received his master's degree in Athletic Administration from Endicott in 2013.